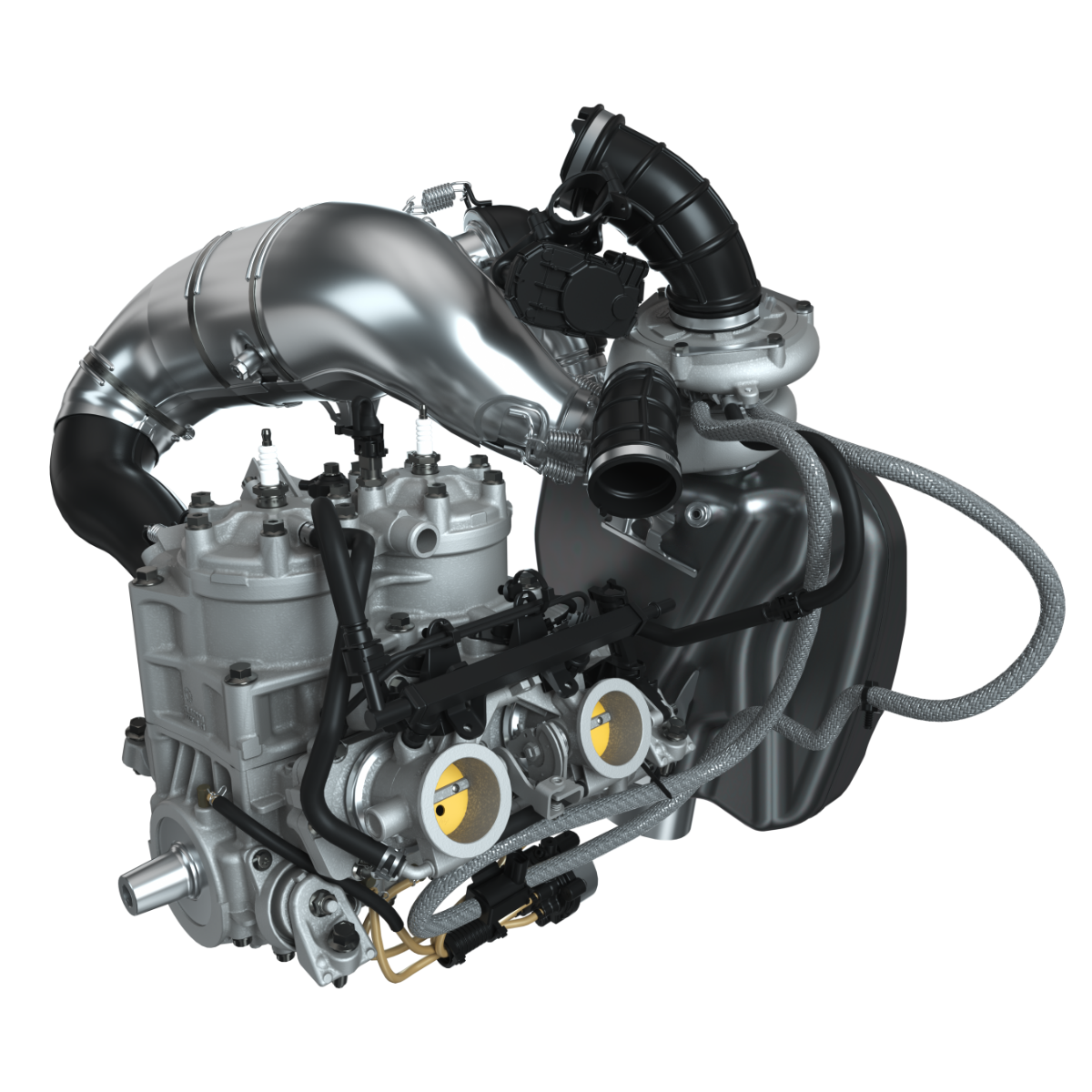 Patriot Boost
PURPOSE BUILT DURABILITY From the very first sketch, the 850 Patriot was designed to be …boosted!
Its proven architecture has earned a reputation for rock-solid durability.
SEAMLESS CONTROL The Patriot Boost engine delivers superior consistency and control, unrivaled in 2-stroke turbo engines. The patent pending SmartBoost system represents a breakthrough in turbocharged 2-stroke technology. It delivers stable combustion at boost pressures up to 9 psi, enabling industry-leading 2-stroke power* with refined, hassle-free performance.
MORE POWER. EVERYWHERE. The revolutionary Patriot Boost produces more power from sea level to the mountain peak. The SmartBoost system enables the Patriot Boost to be the most powerful OEM production 2-stroke snowmobile engine ever,* creating 10% more power than the Patriot 850 at sea level, and 50% more power at 10,000 feet. SmartBoost delivers industry-leading power with unrivaled response.
* Based on internal Polaris testing