INDY XCR
Race-Proven Strength and Durability
* Sivuillamme esitetyt mallit saattavat poiketa maahantuotavista myyntimalleista.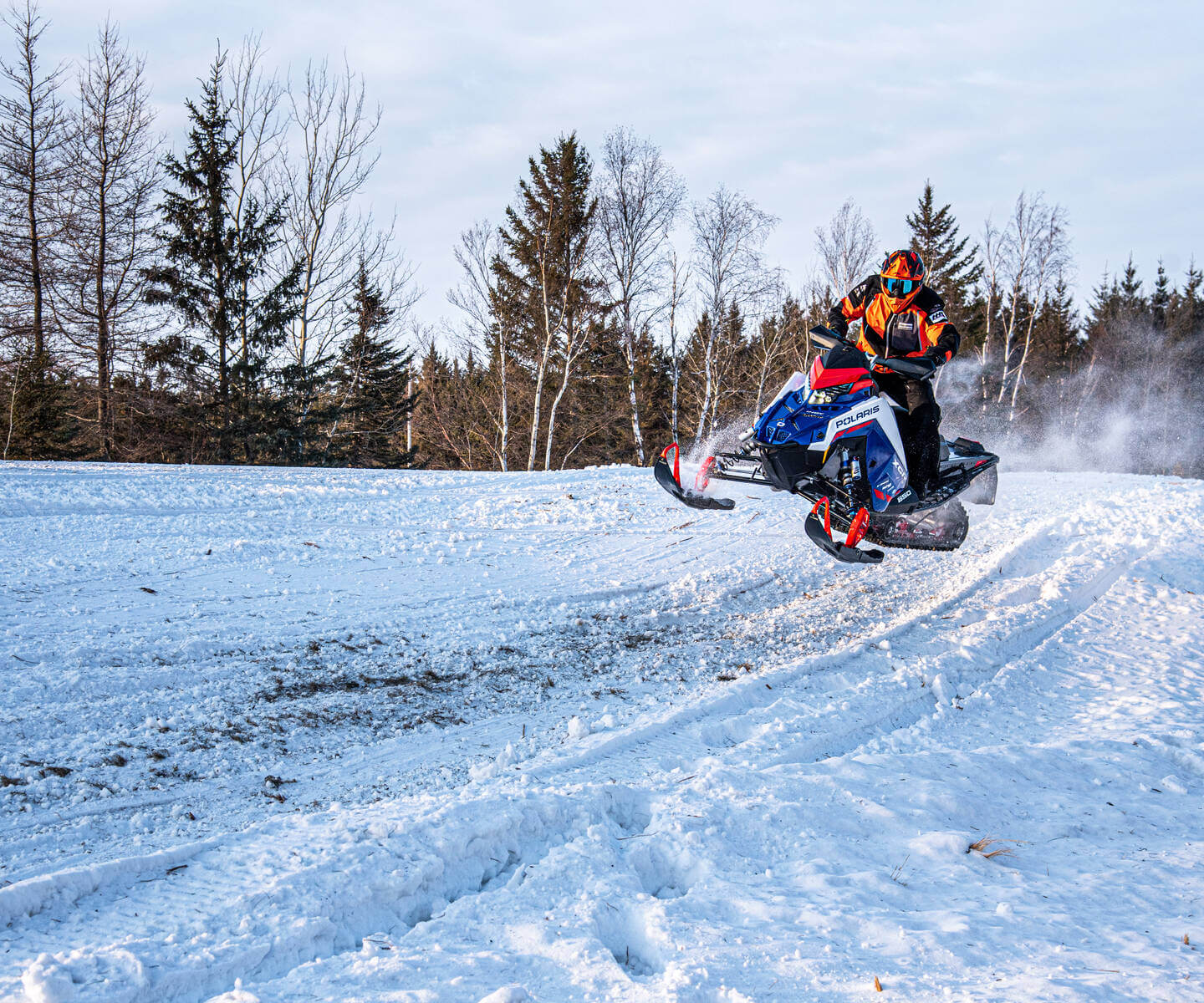 Race-ready Performance
The XCR is factory equipped to dominate the toughest terrain. The Walker Evans Racing 2" Velocity shocks are top of the line technology, with high and low speed compression adjustment to dial in the ride. The industry-leading Patriot engines and rider-first Matryx platform combine to make the XCR a high speed dominator.
Walker Evans Racing Velocity Shocks
2.0" WER® Hi-Lo Speed Compression Adjust Shocks​ are more tune-able and allow you to adjust compression to suit your riding styles and the day's conditions. They are the most durable in extremely rough terrain at high speeds.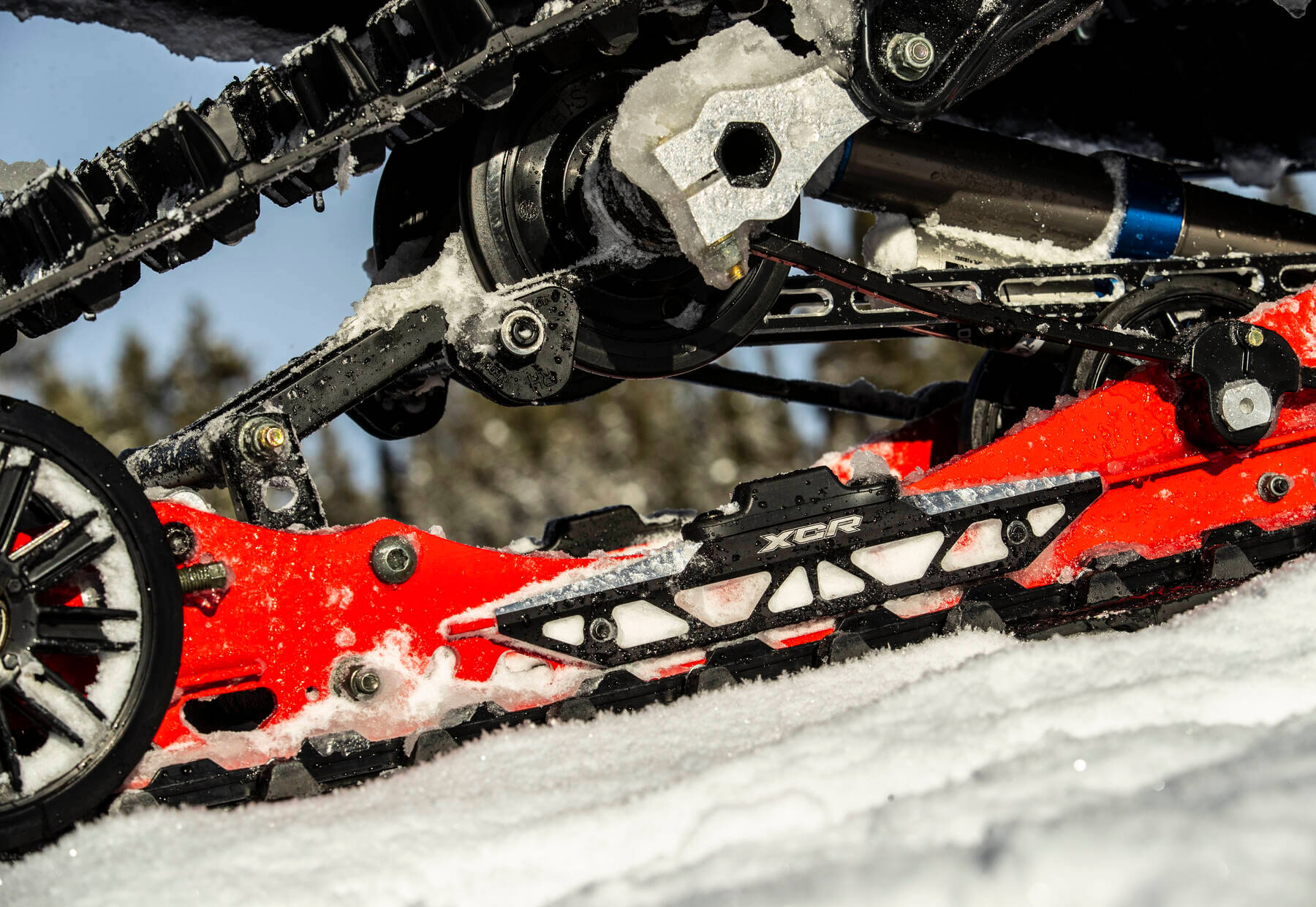 Patriot Engines
The proven Patriot Engine architecture delivers outstanding durability, refined run quality, and an instant throttle response.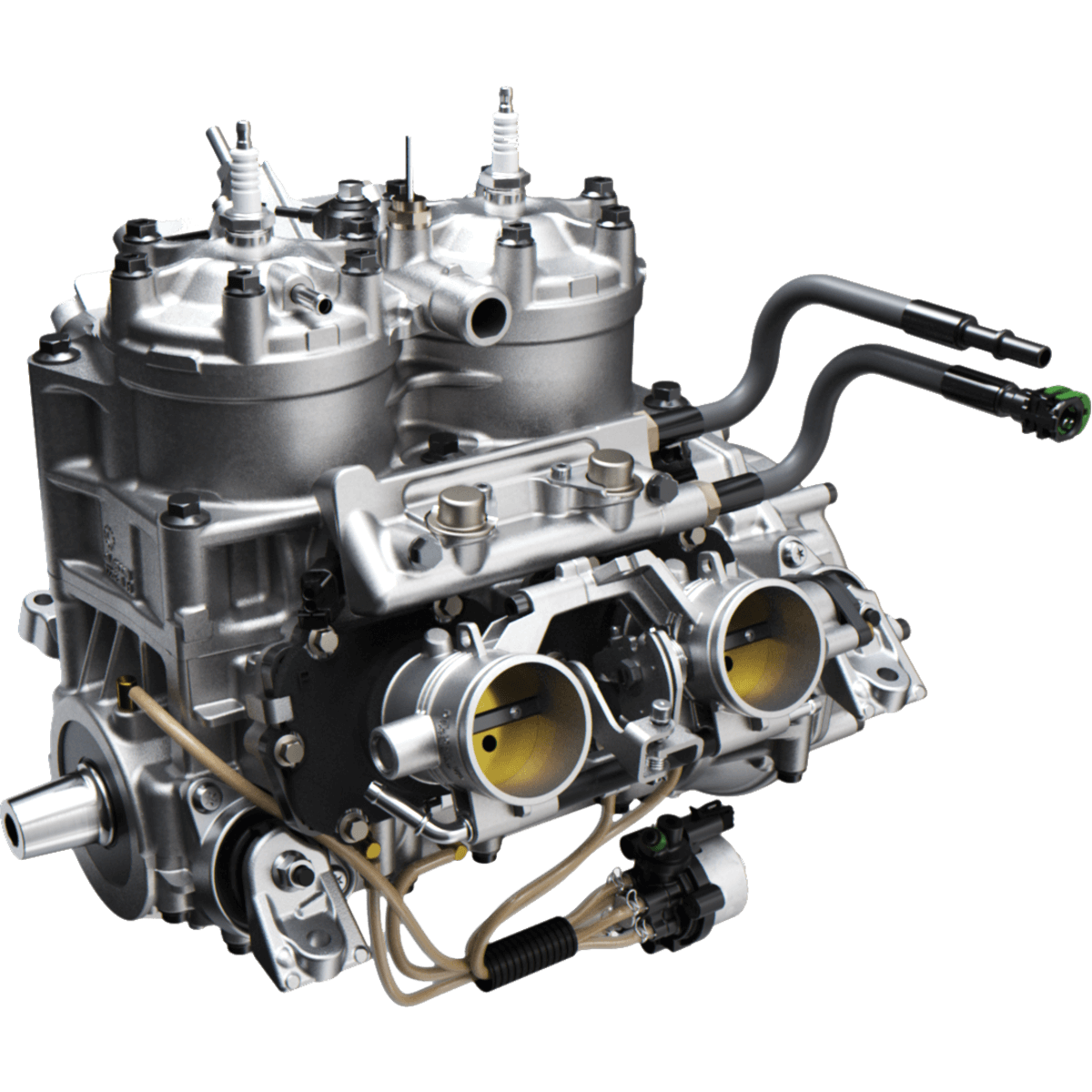 Race-inspired Cockpit
Narrower Cockpit 4.8" narrower console and 3" narrower at the knees, creates a more mobile rider experience allowing full freedom of movement for effortless control Maximized Wind Protection & Minimal Drag Computational Fluid Dynamics (CFD) design tools ensure maximum wind protection and minimal drag for a warmer, more comfortable ride. Sculpted Side Panels Opens a new dimension of rider mobility allowing the rider to move around the sled rather being confined by it Wind Protection Improved leg and lower body comfort and protection. Enhanced windshield design for hand protection and less wind buffeting. Updated geometry for improved aerodynamics.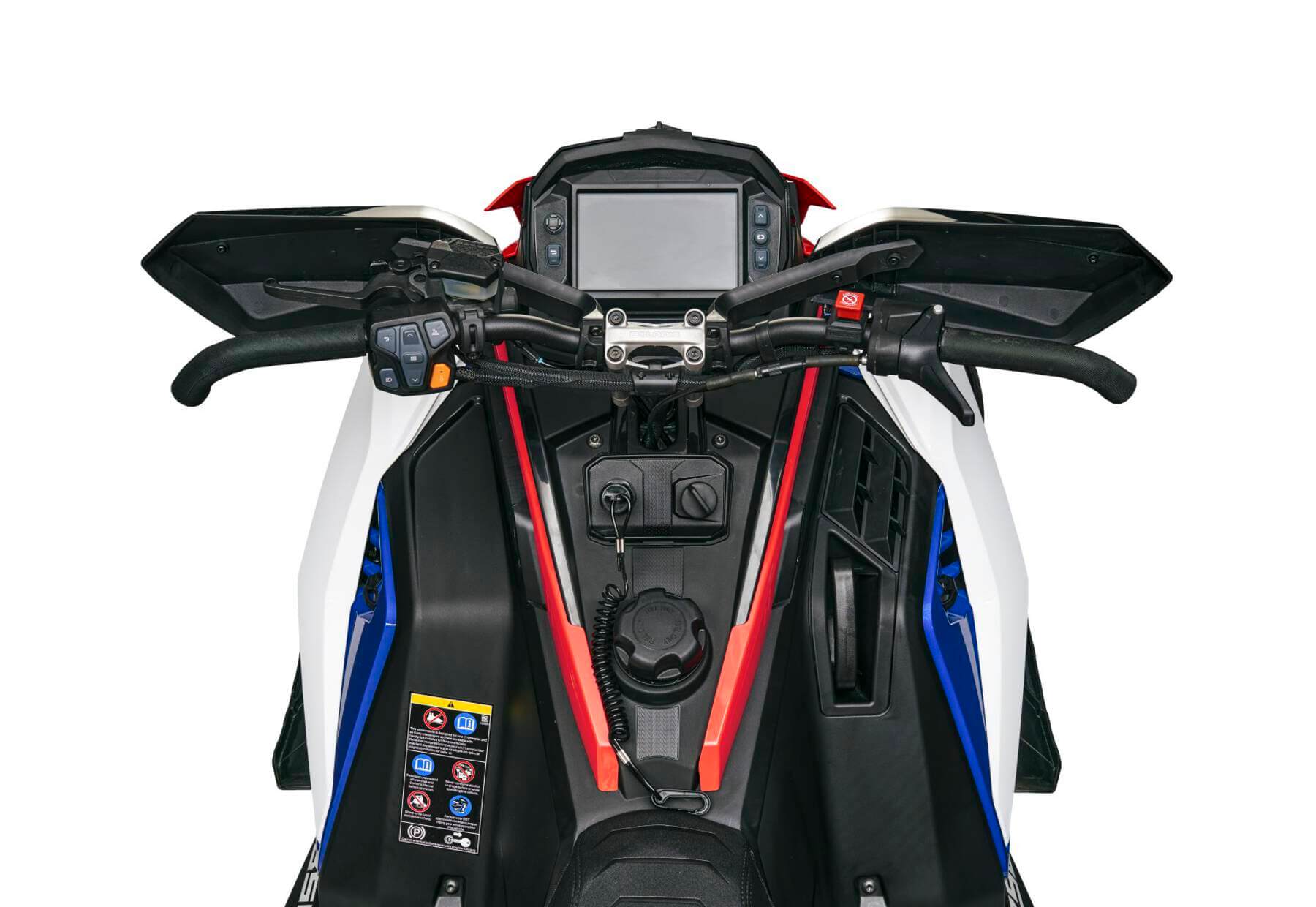 Proven Strength and Durability
Proven on the toughest track from the Iron Dog to the I-500, the XCR is built tough. With new 128" and 136" rear suspensions, the XCR is engineered and reinforced for the toughest conditions. Polaris Race Technology components like brakes, bracing, and handlebars bolster the durability and performance.
Pro-CC Rear Suspension
The PRO-CC Rear Suspension is the next generation rear suspension from Polaris and provides the industry's best acceleration, handling, and consistently smooth ride. The rear ski's coupled design controls pitch through geometry without reducing the fun factor. The front torque arm is calibrated for trail compliance without bottoming.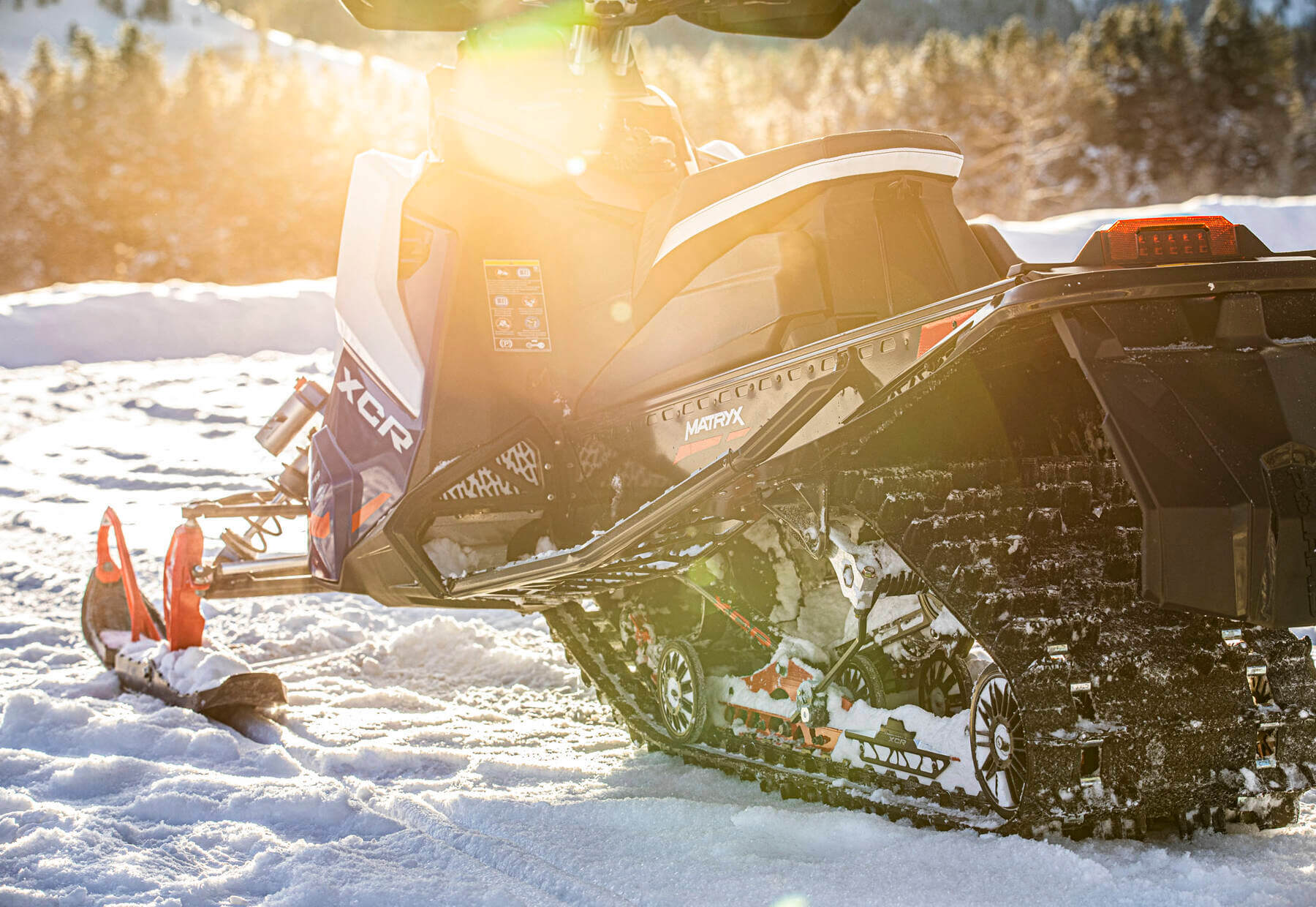 Polaris Race Technology Brakes
The PRT brake system delivers outstanding performance and unparalleled durability. The race rotor provides increased surface area that effectively absorbs heat from brake pads for more consistent performance and even pad wear. Brake Scoop offers increased cooling while the Type 81 Brake Pads withstand higher temperatures associated with higher speeds.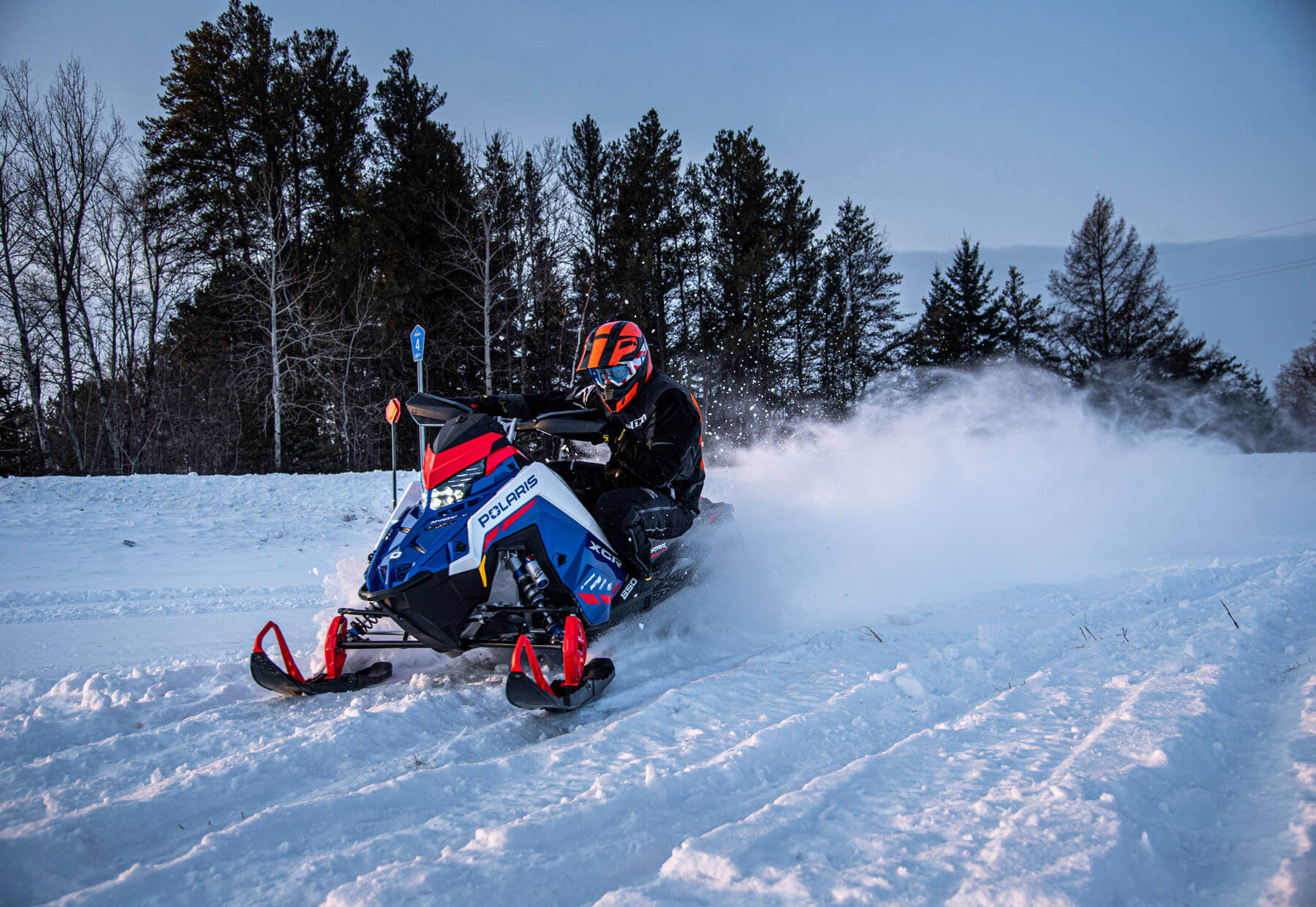 Track Options
The INDY XCR is available in both 128" and 136" lengths, with the 1.25 Ice Ripper XT, 1.35 Cobra, and 1.6 Cobra tracks for superior performance in all snow conditions.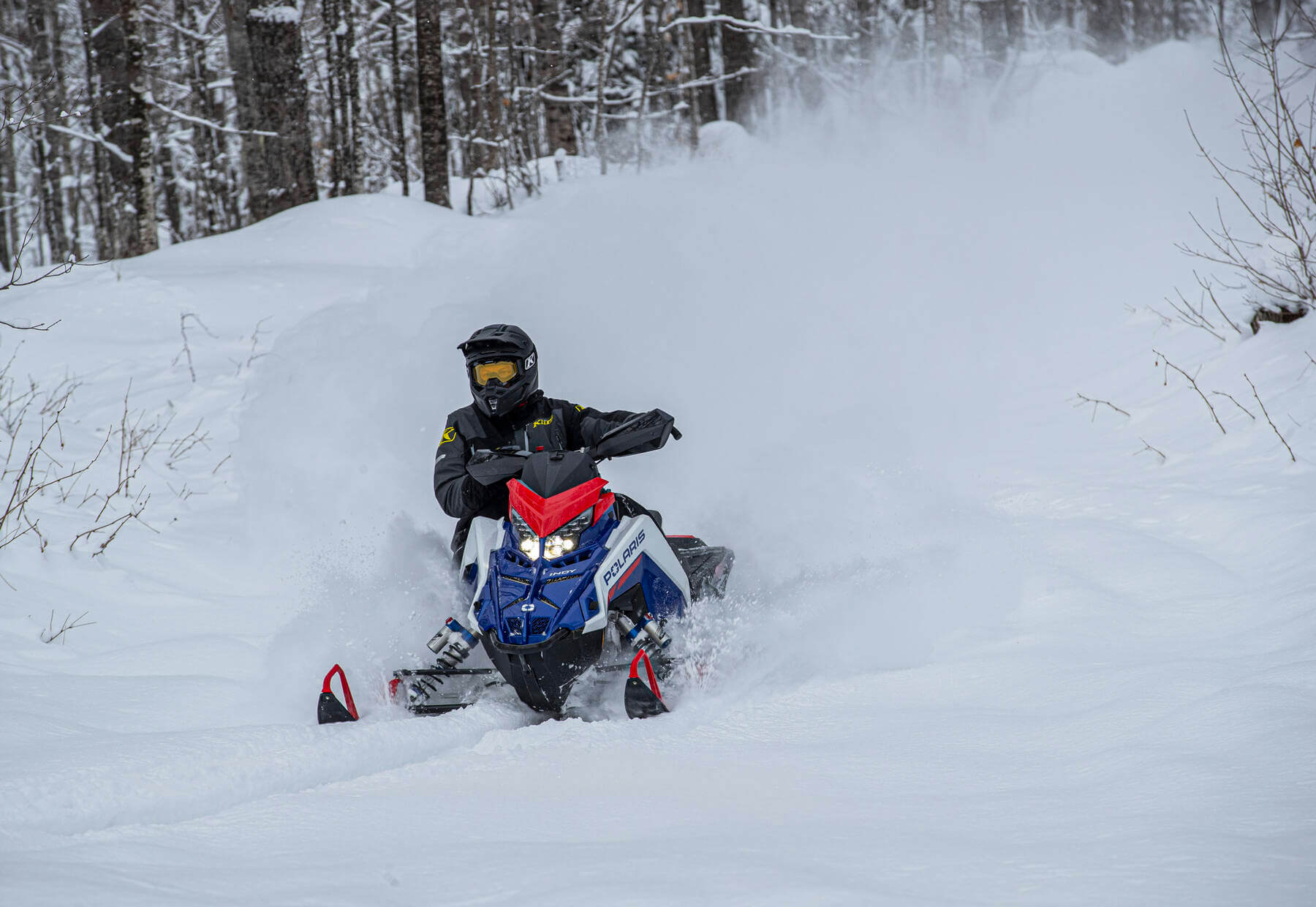 Advanced Technology
7S, Matryx headlight, Magnetic tether The Matryx platform brings industry leading technology to the XCR. The 7S Display with Ride Command features vehicle to vehicle tracking, vehicle diagnostics, and SmartWarmers, electronically controlled hand warmers. The Nightblade headlight leads the way, and an all-new magnetic tether provides a safe solution with seamless connectivity.
7S Display with Ride Command
Plan, track, and share your ride with the industry-leading 7S Display with Ride Command Technology. The 7-inch glove touch display is purpose bulit for snowmobiles, with on board diagnostics, trail maps, points of interest. New WiFi connectivity allows for easy updates and transfer of Ride Command data over WiFi.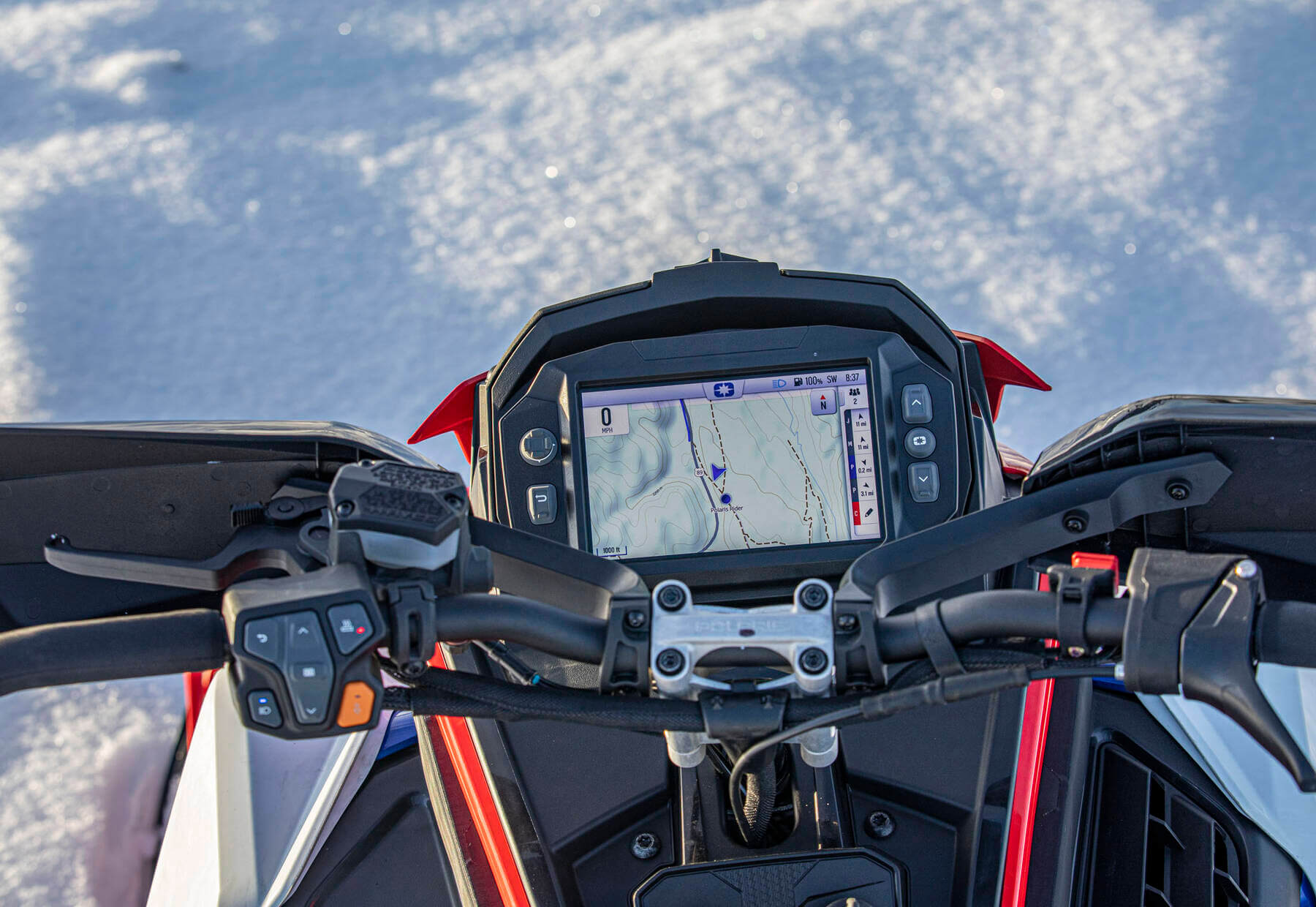 Industry Exclusive SmartWarmers
Build heat quickly and maintain your customized temperature regardless of the temperature outside. Enhance your ride further by setting thumb vs. hand heat range for an even more customized level of comfort.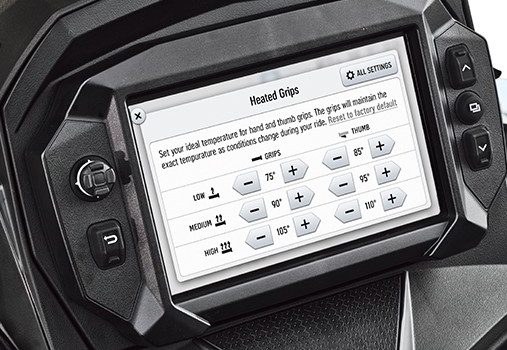 Magnetic Tether
The all-new magnetic tether provides a safe engine shut of switch. The new magnetic design vastly improves connection reliability.